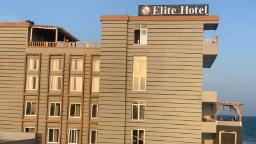 Somali terror group Al-Shabaab has claimed responsibility for the
ongoing attack
, which began when a car bomb was detonated at the gates of the Elite Hotel Sunday afternoon.
"The mujahideen carried out an assault involving car bomb[s] and [a] gun raid targeting [the] Elite hotel owned by [a] Somali lawmaker," the al Qaeda affiliate said in a statement posted on its mouthpiece channel, Radio Andalus.
Somali police had earlier blamed Al-Shabaab for the attack.
Government spokesman Ismael Mukhtar Omar and police said at least five people had been killed in the attack — including a government official — and dozens wounded.
Security forces have killed two of the attackers and gunfire continues to emanate from the hotel as they fight other gunmen and try to gain access to its upper floors, Mukhtar said.
Somalia's Ministry of Information confirmed the death of Abdirisak Abdi, a ministry official.
The beachfront Elite Hotel is regularly frequented by locals and foreigners since it is based in a heavily protected area in the city. But it is unclear if there are any foreign nationals currently staying at the hotel.