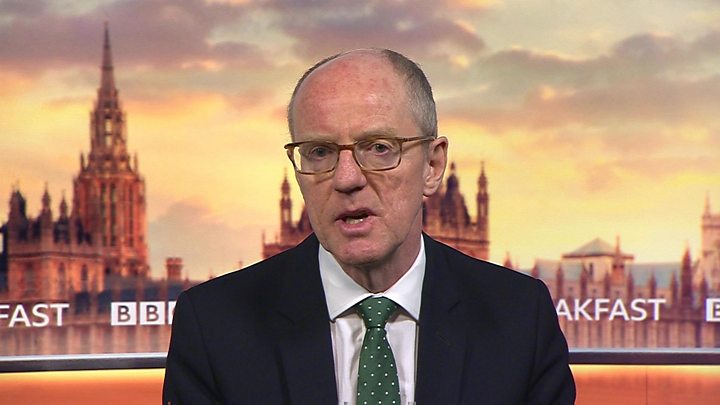 Schools Minister Nick Gibb says he was warned about potential problems with the algorithm for moderating A level and GCSE results back in July.
His boss, Education Secretary Gavin Williamson, had previously said the problems became "clear" last weekend.
But Mr Gibb said he was made aware of concerns by the former top official at the Department for Education.
Sir Jon Coles told him that poorer students could be disadvantaged by the system for moderating exam results.
The Times newspaper reported that Sir Jon, who is now the chief executive of a group of academies and fee paying schools, warned Mr Williamson about potential problems six weeks ago.
Labour's shadow education secretary Kate Green said the government "was warned weeks ago that their algorithm might not treat students fairly – I'd like to know what they've been doing since then."
'Pattern'
Asked if Mr Williamson should step down following the problems with exam results, leader of the Scottish Conservatives Douglas Ross said: "I'm not here to say… that I think Gavin Williamson has done a great job and he should continue – I think he has to reflect on what happened to so many pupils in England."
And senior Conservative MP Sir Bernard Jenkin told BBC Radio 4's World at One: "I'm concerned that there's a sort of a pattern setting in under this government that something goes wrong and it's the permanent secretary's fault or it is some public body's fault but its never the government's fault.
"Ministers have to make decisions – they either support their people or they get rid of them and get new people and they can't have a half-way house."
Mr Gibb, who first became a schools minister in 2010, told BBC Breakfast he had been "concerned" about the issues raised by Sir Jon and had called a meeting with the regulator Ofqual, and other senior officials, to "discuss it in great detail".
But he said he was "reassured" the algorithm would not have that effect.
The algorithm downgraded around 40% of last week's A-level results, leading to a public outcry and concerns about GCSEs.
Nick Gibb is making a distinction between the overall model designed to avoid grade inflation and its flawed implementation.
"The model was a good model, and we continued to refine it," Mr Gibb said earlier, defending the government's approach to grading.
"It became clear that there were some results that were being published on Thursday and Friday that were just not right and they were not what the model had intended."
This distinction matters because ministers are responsible for the overall model, and Ofqual devised the implementation. But that doesn't let ministers off the hook.
Plenty of people were flagging up concerns weeks ago and many Tory MPs think Gavin Williamson should have seen the problems coming
The exam moderation system also came under fire after data showed poorer students' grades were marked down further than better off pupils.
On Monday, the government was forced into a U-turn and reverted to teacher-assessed grades for both A levels and GCSEs, ditching the algorithm.
The decision came after similar moves in Scotland, Northern Ireland and Wales.
Mr Gibb stood by the "model" the government and Ofqual agreed for regulating results.
But he claimed the "application of the model in practice… gave rise to problems".
The schools minister apologised to students for the "pain, anxiety and the uncertainty that they have suffered as a consequence of the grading issues that we encountered last week".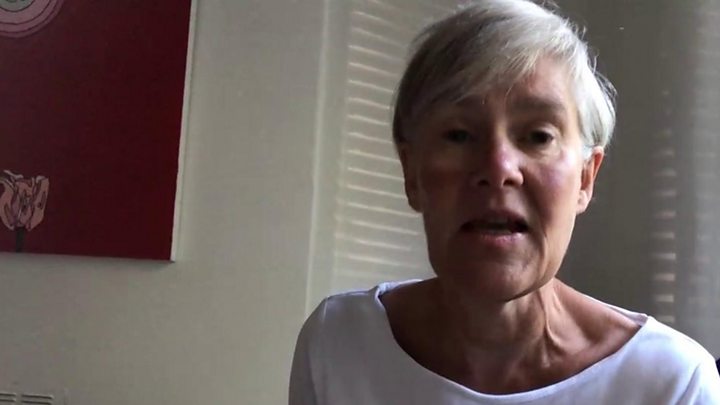 The government and universities have now agreed that all students in England who got the A-level grades they needed will be offered a place at their first choice university.
In addition, the government has agreed to lift the cap on numbers at medical schools and to put in additional funding for high cost courses such as some sciences.
In a letter to vice-chancellors, Universities Minister Michelle Donelan said: "Where a provider reaches capacity" then "providers will see if a student would like a suitable alternative course or offer a deferred place, and where possible try to prioritise those from disadvantaged backgrounds for admission this year".