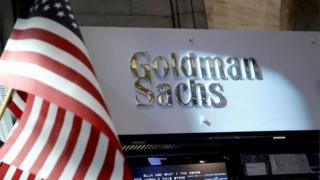 Goldman Sachs has reached a $3.9bn (£3bn) settlement with the Malaysian government over the multi-billion dollar 1MDB scandal.
The settlement includes a $2.5bn cash payout by Goldmans and a guarantee to return at least $1.4bn in assets linked to 1MDB bonds.
US officials have so far helped Malaysia recover more than $1bn in assets.
The deal resolves all outstanding charges and claims against the bank.
Malaysian prosecutors filed charges in December 2018 against three Goldman Sachs units for allegedly misleading investors over bond sales totalling $6.5bn that the bank helped raise for sovereign wealth fund 1MDB.
Goldman Sachs said the settlement "is an important step towards putting the 1MDB matter behind us and will help enable the Malaysian government to move forward with additional recovery efforts and to execute on its economic priorities".
It added: "There are important lessons to be learned from this situation, and we must be self-critical to ensure that we only improve from the experience."